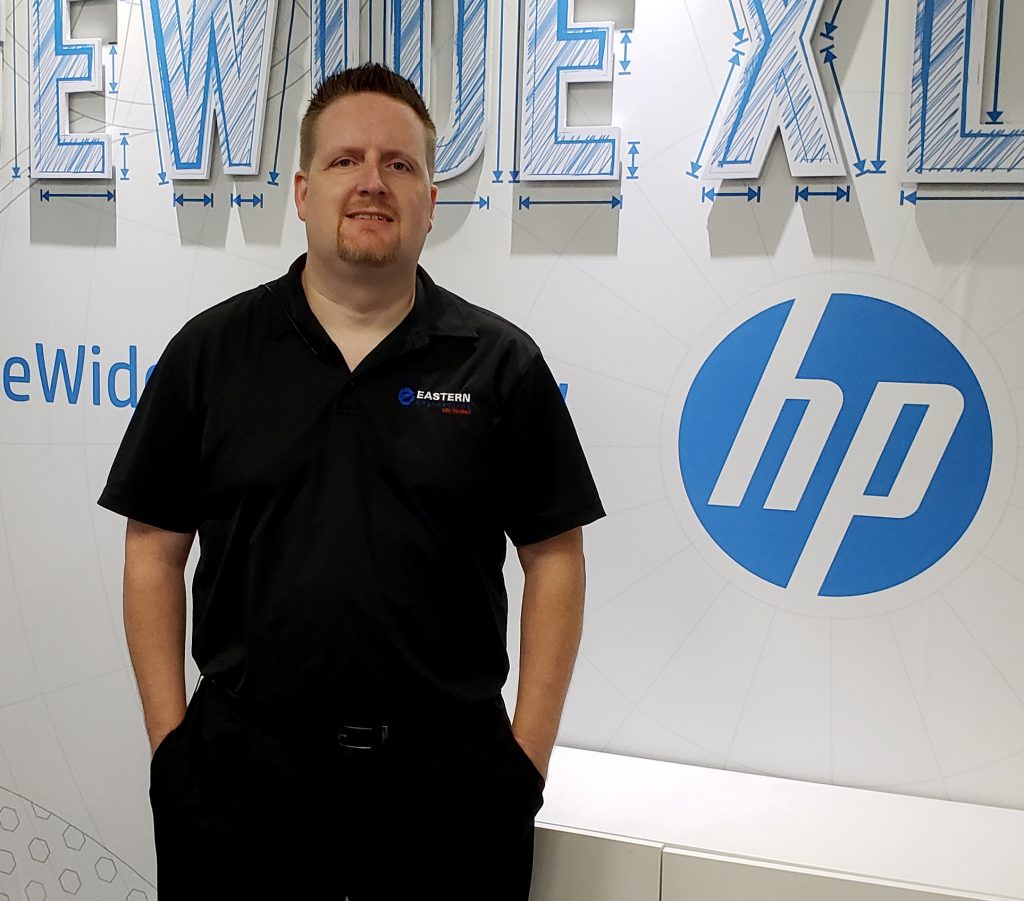 Matt Butler
I am the Technical Solutions Manager for Eastern Engineering.
This year I am celebrating my 20th year with Eastern Engineering.
I have installed many HP PageWides and these are the top 5 questions that customers ask about their new wide format printer.
.
How do I store the rolls of paper?
Moisture can affect the paper and cause print quality issues as well as paper jams.
Store paper in the plastic bag and inside the box for best results.
Should I stock-up on inks?
No, HP ink cartridges and printheads both have expiration dates. Just buy supplies as needed.
How do I protect my investment?
Use a surge protector and don't share the additional outlets with other devices.
The printer needs a dedicated electrical circuit and protection from brownouts and power outages.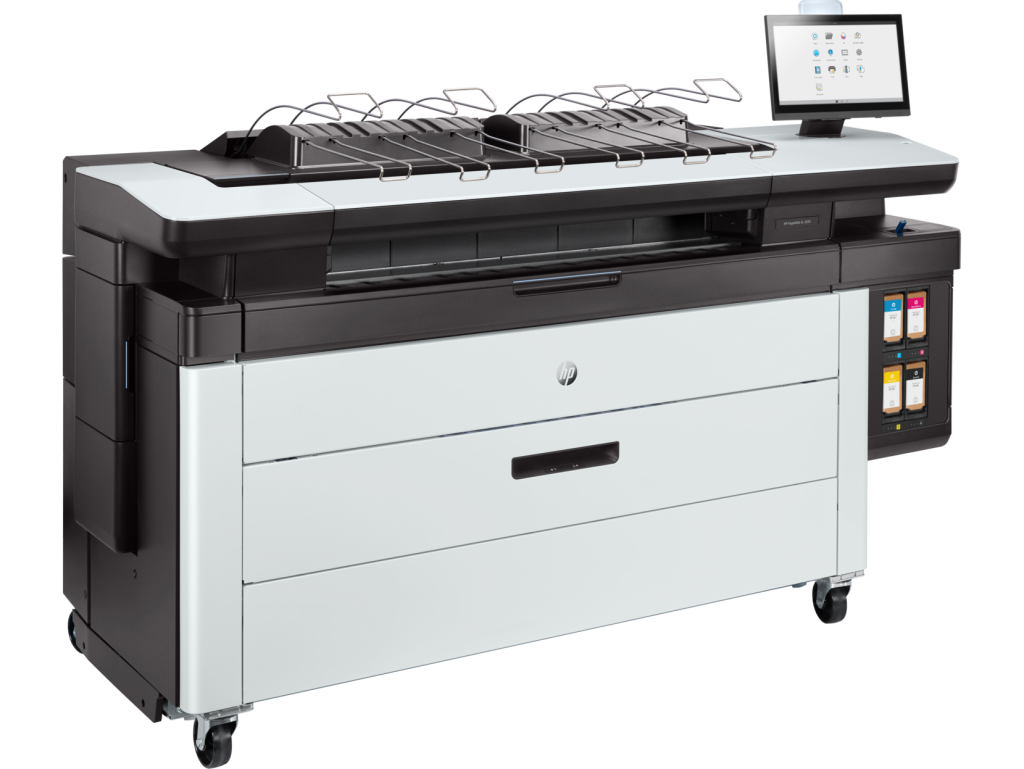 Your large format printer should always remain plugged in and turned on.
Keeping your printer plugged in and powered on is critical to maintain print quality and optimization.
Should I leave the printer on all the time?
Yes! HP printers are designed to go into a power-save, sleep mode when not in use. It is not necessary to turn them off, even over a weekend. The printer will go into sleep mode but still allow installation of updates and periodic initializers needed. It will also periodically run a cleaning procedure to help keep the print heads clear.
How do I protect the print heads from clogging?
It is important to print once or twice a week to prevent damage to your printheads
If you aren't printing for several days at a time, print this pdf twice a week. Printing is important to help prevent clogged printheads and print quality issues during long periods without use.

Here is a 24″ x 36″ pdf designed by our lead technician. If you aren't printing for several days at a time, print this pdf twice a week to ensure all print heads are working properly.
CLICK THIS LINK TO DOWNLOAD THE PDF
https://easternengineering.com/wp-content/uploads/2021/09/Eastern-Engineering-24×36-Print-to-clear-printheads.pdf
…
For other questions regarding how to best maintain your large format printer please contact Eastern Engineering at (800) 884-4115 or visit our website at www.easternengineering.com.